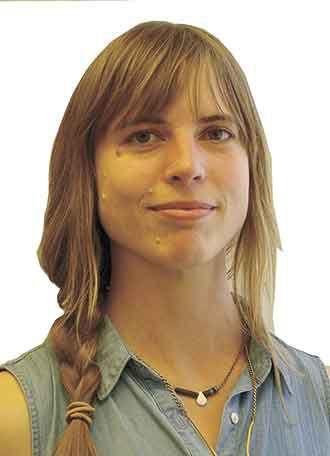 About a month ago I wrote a column briefing readers on proposed tariffs to newsprint from Canadian paper mills (see "Could tariffs kill the small town newspaper?" in the May 9 edition for more detail).
While the specific effects of these new duties on the Messenger are still unknown to me, consider this report from National Newspaper Association President Susan Rowell. "All over the nation, we are hearing from newspaper executives who are experiencing lasting damage to their news-gathering missions," she said in a release last Friday. "The tariffs have already increased print production prices up to 30 percent this year in many areas, and smaller newspapers are being told they may not be able to purchase paper at all this summer as the market contracts in response to these sanctions. I believe many in Congress see how dire our situation is and they want to help."
I imagine the ultimate impacts of such an increase could take many forms: Perhaps the company would raise advertising rates or newsstand prices to try to absorb costs. Or, as many of the tariffs' critics have suggested, perhaps the Messenger would simply shutter its doors.
But there is some good news. Last Friday, the NNA informed members that legislation to temporarily pause the trade sanctions was introduced in the US House of Representatives by a bi-partisan coalition led by Rep. Kristi Noem (R-SD) and Rep. Charlie Crist, (D-FL).
The PRINT Act (HR 6031) would suspend the tariffs while the Department of Commerce studies whether the newspaper industry is healthy enough financially to absorb the new costs.
Why were the trade sanctions imposed? Because of two cases brought to the Department of Commerce and International Trade Commission last year. The complainants allege that Canadian newsprint suppliers are selling paper in the US below market prices, thanks to subsidies from their government.
Final determinations are expected in August by the International Trade Commission, following a July 17 hearing, and in September by the Commerce Department.
Co-sponsors of the PRINT Act: Rep. Bill Flores (R-TX), Rep. Ralph Norman (R-SC), Rep. Louie Gohmert (R-TX), Rep. Randy Weber (R-TX), Rep. Lynn Jenkins (R-KS), Rep. Bruce Poliquin (D-ME), Rep. Gus Bilirakis (R-FL), Rep. Glenn Grothman (R-WI) Rep. Rodney Davis (R-IL).