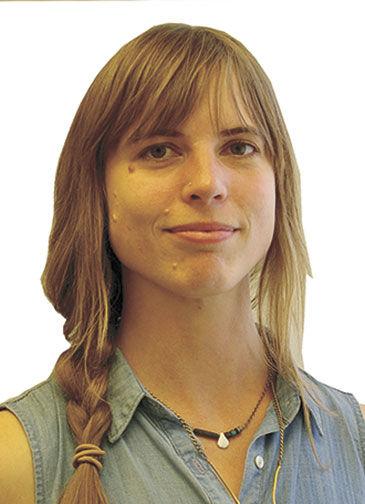 An innovator in the field of medical science, Charles Mills, died May 28.
As an immunologist who called Marine on St. Croix home, Charlie had been the subject of several Messenger stories in the last few years, during which immunotherapy gained traction in the medical world and scientists in his field began to recognize the value of his research.
Like many in Messenger territory, I'm sure, before I knew him as Charles Mills the scientist who'd made important discoveries in an emerging field, I knew him as Charlie from the Brookside, offering advice on menu choices and inviting me to dance as a band played on the patio. He was never pretentious or boastful.
About a year and a half ago, Charlie toured Europe to explain his research on macrophage cells to medical scientists. But he was just as excited to explain his findings to the Scandia-Marine Lions, or anyone else who expressed interest. He had a talent for translating complex science into fairly simple, memorable ideas.
When I found out last fall that Charlie had cancer, I'd hoped he would have a chance to try immunotherapy and that it would be successful. But immunotherapy is still very much in the experimental stages. The last time I talked to Charlie, he pointed out that recent treatments have led to complications — some fatal, others nearly so.
Nevertheless, he said he'd acquired a great deal of perspective in being on the receiving end of cancer treatment. He had a very positive attitude toward his experience and seemed to believe he would recover.
We'd talked about me writing a feature story about his experiences as a cancer patient and his deepened perspectives, an idea about which he was simultaneously excited and hesitant. Although his cancer was not a secret, he was slightly tentative about publicizing the news. In the end, we did the interview and, although he was open to it, I never wrote the article. I thought I still had time.
Charlie considered cancer research his "core interest." Helping to find a cure was his life's work. It's ironic, to say the least, that cancer is what took his life.
I'm heartened by the thought that Charlie got to see his findings — which weren't immediately recognized by his peers — gain notoriety in his lifetime. Even more, I'm grateful to have known the man.
Charlie's visitation will be at Elim Lutheran Church (20971 Olinda Trail North
Scandia) Friday, June 9, at 1 p.m. The service will begin at 2 p.m.