Square Lake Fest collaborators meet across time
They say timing is everything.
After Stillwater-based musician Frankie Lee had recorded an album, but before he'd settled on a name, some vintage film footage from his hometown caught his eye. 
"I saw it on TPT [Twin Cities PBS] late at night," he said. "It was just happenstance."
The everyday scenes from the late 1940s and early 1950s had been captured by Stillwater photographer John Runk on 8-millimeter film. Although Runk was a celebrated still photographer, the footage was little known. After his death in 1964, 48 reels of 8 mm film sat in storage until 2008, when his grandnephew donated them to the Washington County Historical Society.
In 2010, the historical society asked Paul Creager of May Township to distill the footage into a 30-minute video, which became "An Ode to Stillwater: The John Runk Films." 
It still airs occasionally on Twin Cities public television, which is how Runk's imagery found its way to Lee's eyes.
"I've known Paul for years but I didn't know he did this Runk project," Lee said. "I called him up and asked if he had more footage. I thought it was so serendipitous that he had been involved. I was thinking of naming the record 'Stillwater.' It made sense because we recorded it in Stillwater. Things just fell into place."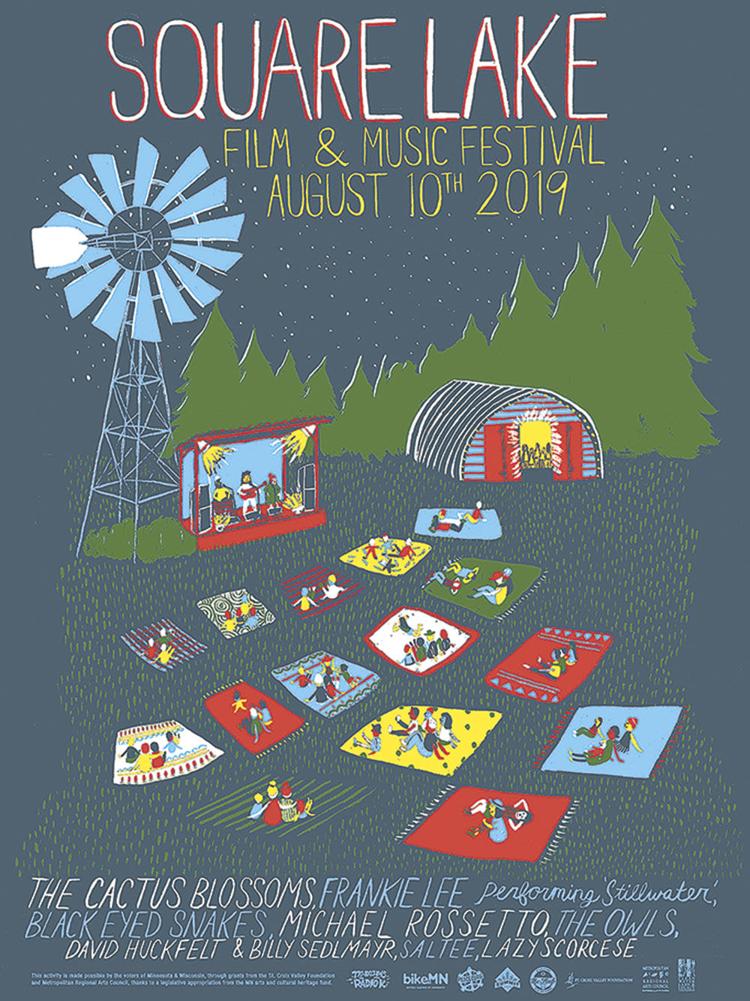 Creager, founder of the annual Square Lake Film and Music Festival, took an immediate shine to the idea of pairing Runk's footage to Lee's music.
"He gave me a copy of his album, I started listening to it and started to get a lot of ideas right away," Creager said. "I have those films in my head. There's about 14 hours of footage and for the most part it's everyday life, a mother peeling an egg with her child on a blanket near the river. Those images have become profound because our lifestyles have changed so much. …  So it was just thinking about those images and pairing them with the songs. By far, most of the ideas just worked."
The pair will present their collaboration this year at the Square Lake festival, Lee and his band performing "Stillwater" start to finish while Creager times the Runk footage. 
Though Runk's films and Lee's music are separated by some 70 years, the two seem almost to have reached toward one another through time. 
Runk — who reportedly tucked 45-rpm records into his film canisters, presumably to accompany the films — has been quoted saying, "My only wish is to leave something in Stillwater when I pass away which will 'live' and will perpetuate for all time the history of this region."
And Lee, setting out to make the album that would become "Stillwater," aimed for a sound not bound to a date or year.
"The idea was to make a timeless record," he said, "It was recorded with piano and acoustic guitar, a minimal approach. Each song has a different story but we recorded them together. Most records aren't made that way anymore." 
He recorded the album in three days, on an old tape machine in the living room of the house he grew up in, calling the genre "Middle and Western" rather than Country and Western.
"The record sounds modern," he said. "It's just made in a way that people don't do things anymore. Like a family farm rather than a corporate food giant. … It's a record influenced by friends and made for friends and family. Kind of a homegrown thing. It's music made now and made small. It has a local feel."
Lee put his music and the Square Lake festival itself in the context of a larger phenomenon: "Everyone kind of left their community and now the idea is … bringing attention to the area where you come from. There's really nothing to gain from going to live in a big city any more. You can impact the world from where you are, and bring it back to your community and the people you know rather than spending $3,000 a month to live in a shoebox and going up against the Vanderbilts … It's sustainable music. You could put it that way. It's made to last."
Creager and Lee have done their performance once before, at the Cedar Cultural Center after the album's release in June. Describing the sold-out show as a success, Creager noted that Square Lake is the chance for people in this area to experience it.
"That show by all accounts was a good one," he said. "I felt like I was able to be part of something that will be on my mind for the rest of my life. … I've heard others say, 'We put the film and music together and it just worked.' This was one where I thought, 'We've done the right things here to make something that will impact some people.' It fuels your journey through the experience because you think, I want to get this out there."
What: Square Lake Film and Music Festival
When: August 10, gates open at 2 p.m.
Where: 13359 Partridge Road North
Details: Also featuring The Cactus Blossoms, Black Eyed Snakes, Michael Rossetto, The Owls, David Huckfelt of The Pines, Marine filmmaker Gayle Knutson with "The Wagon," and more. www.squarelakefestival.com