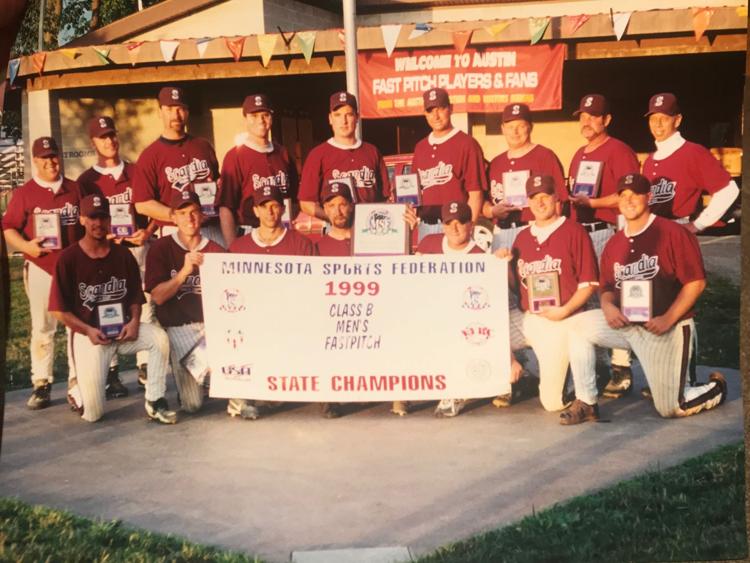 The 2019 Scandia Fastpitch Tournament will get underway this Friday Night at 7 p.m., with a game between the Scandia and Stillwater Old-Timers. That game will be followed by a tournament game featuring the local Scandia team in a contest against the Dugout Bar of Cushing, Wisconsin.
This year's tournament will consist of eight teams, including some of the finest teams from Minnesota and Western Wisconsin. The list of teams vying for the Championship prize money are:
Castle Rock, Farmington, MN
Apple River Inn, Star Prairie, WI
Pate Bonding, West St Paul, MN
Cushing Tigers, Cushing, WI
The Scandia squad will feature former FLHS softball standout, All MIAC, and NCAA Division III Super Regional MVP, St Thomas U. star, Chase Shortly. Also, the grandson of Richard and Anita Quigley, and TEAM USA Men's Fastpitch standout, Tyler Bouley. The line-up also includes many former Scandia greats, including Guy Carlson, Ian Shortly, brothers Lee and Tony Smith, father and son combinations of Steve and Nick Brown, and A.J. and Jesse Voight, along with First Baseman, Blair Selk. Handling the weekend pitching duties for Scandia will be area great, Scottie Emerson.
The Tournament will run all weekend starting at 9 a.m. each day. Beverages and concessions will be supplied by Meister's. There will be plenty of seating and shade provided for enjoyable viewing.